2023 Trend Check: Bloke-Core
Wondering what to wear in 2023? We got you covered.
We've scrolled through social media, sussed out what streetwear trendsetters are wearing and can confirm — the Gazelle is quickly reclaiming it-shoe status.
Core-trends in particular help determine what's hot. So, if you're looking for some fresh style inspo or want to stay on the pulse of what's trendy, keep reading.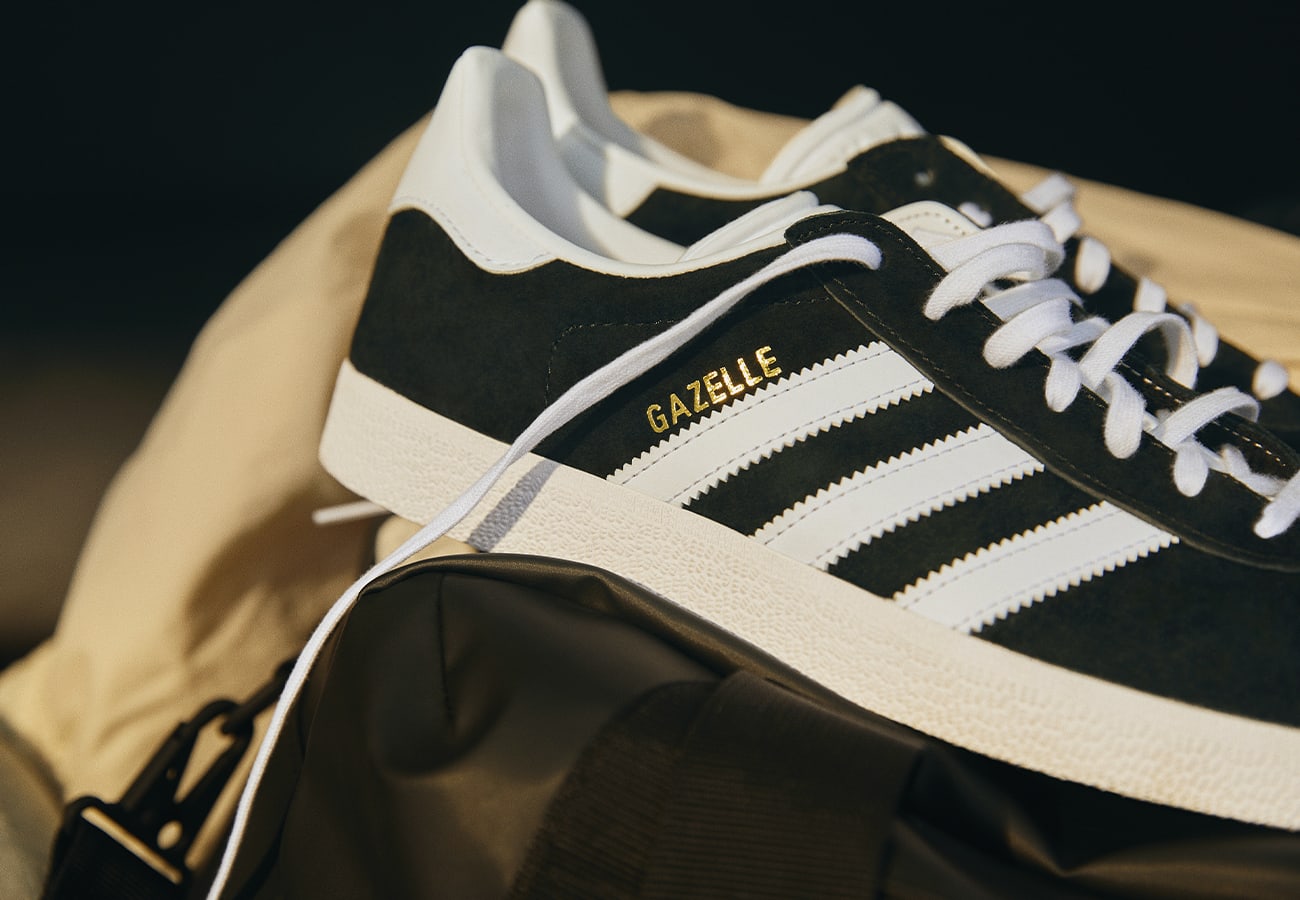 GETTING TO THE CORE
You've probably heard of different -core style trends floating around online — cottage-core, retro-core, angel-core — but let's be real, what does any of this even mean?
Simply put, '-core fashion trends' are the latest way to embody niche fashion and lifestyle trends.
Whether you're loyal to cottage-core's light flowy fabrics, straw hats and floral patterns or you're dusting off mom's box of '80s clothes for a retro-core vibe, '-core fashion trends' express specific aesthetics through style.
In 2023, bloke-core is getting all the hype — let's see what it's all about.
BLOKE-CORE & BLOKETTE-CORE: WHEN FOOTBALL CULTURE MEETS FASHION
Leading up to the 2022 FIFA World Cup™ fans excitedly sported football jerseys — pairing their tees with everyday wear like low-rise jeans, funky belts and most importantly: adidas trainers. 'Bloke-core' quickly earned a spot in the streetwear hall of fame thanks to a growing love for vintage apparel and footwear. And, with the upcoming FIFA Women´s World Cup™, the style is surely here to stay.
'Bloke-core' as the style was named, took inspiration from 'blokes' in the '90s who would sport football attire on and off the pitch. (A 'bloke' is UK slang for men who live and breathe football.) With the ball rolling, the trend quickly made its way beyond football fans and into the grasp of this generation's streetwear trendsetters.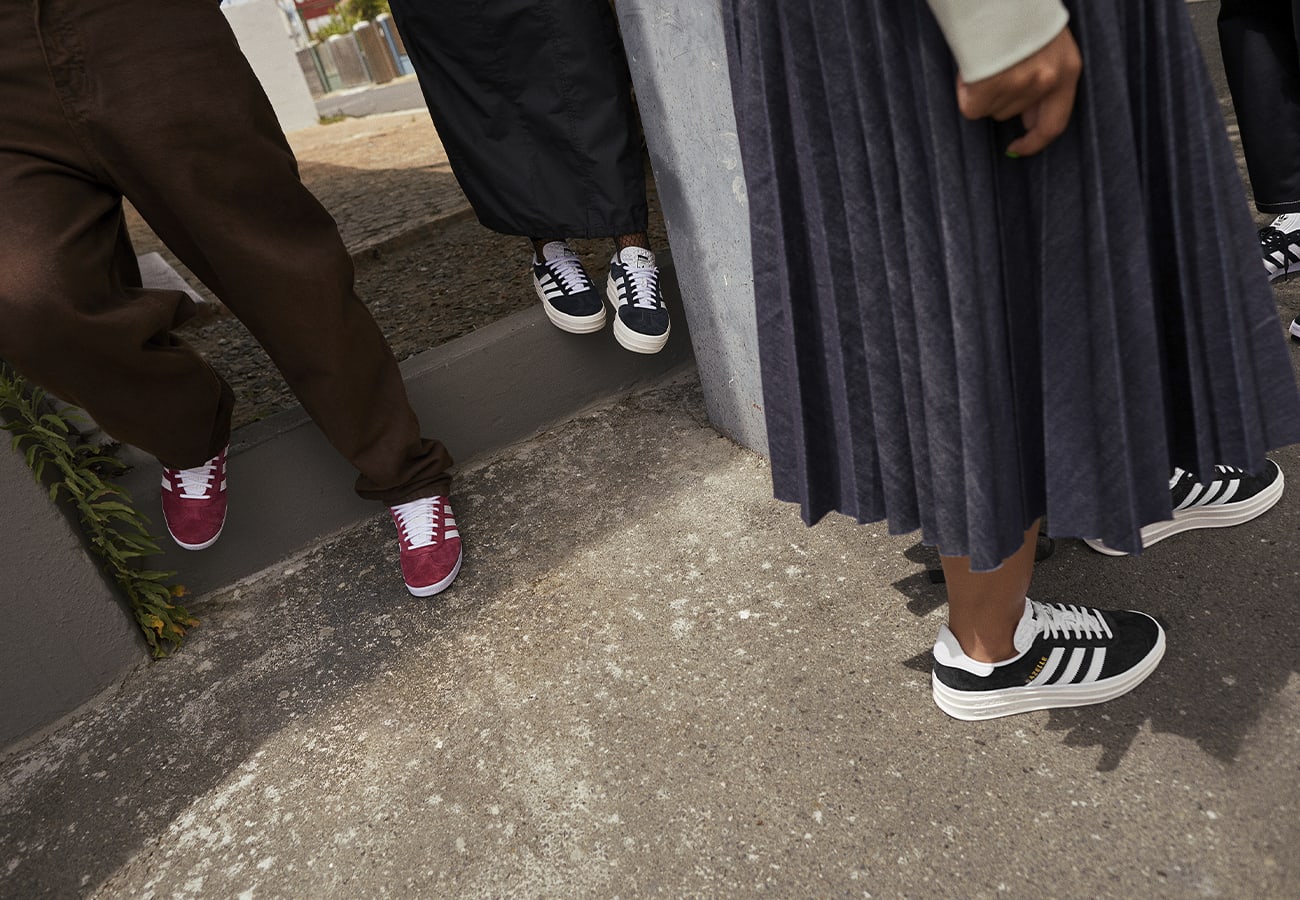 GET THE LOOK:
To nail bloke-core, tuck your favourite football jersey into loose jeans or cargo pants with your belt of choice. To accessorise, stack on some rings, throw on a beanie or cap and finish off your fit with adidas Gazelles. (Bonus points if you're rocking a mullet or moustache).
BLOKETTE ON THE BLOCK
Looking to add an element of feminine flair to your look? We got you — there's also a sister trend to bloke-core: blokette-core.
Blokette meshes feminine fits such as skirts, tights, jewellery and delicate patterns with the bold colours and prints of football jerseys. Recently, supermodels and trendsetters have joined the Blokette hype, pairing their choice of football jerseys and skirts with adidas trainers.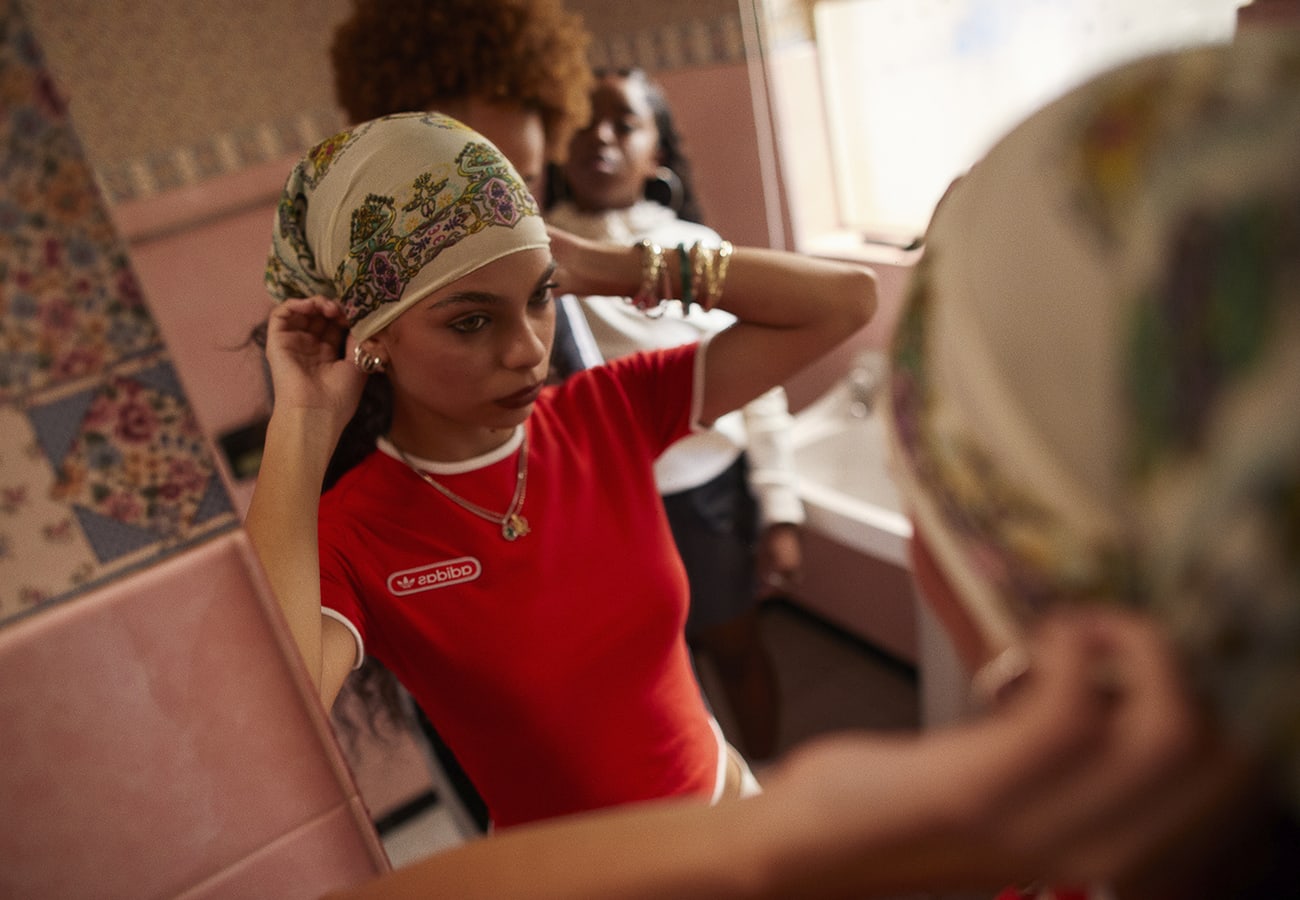 GET THE LOOK:
Start with a cropped or full-length jersey from your fave football team. Next, pair the top with a skirt and an athletic zip-up jacket. Don't forget to accessorise with sunglasses, ribbons, legwarmers or dainty jewellery. Of course, tie your look together with a pair of adidas Gazelles.
Hot tip: Gazelle's come in an extensive variety of colours — so take your pick and cop a pair that matches your football club's colours.
A SHOE THAT KEEPS UP
Since the 1960s, the versatile Gazelle has remained one of adidas' most iconic sneakers. Lending itself to trends of the past, present and future, the Gazelle is continuously reimagined and restyled — living up to its reputation as a modern classic for all.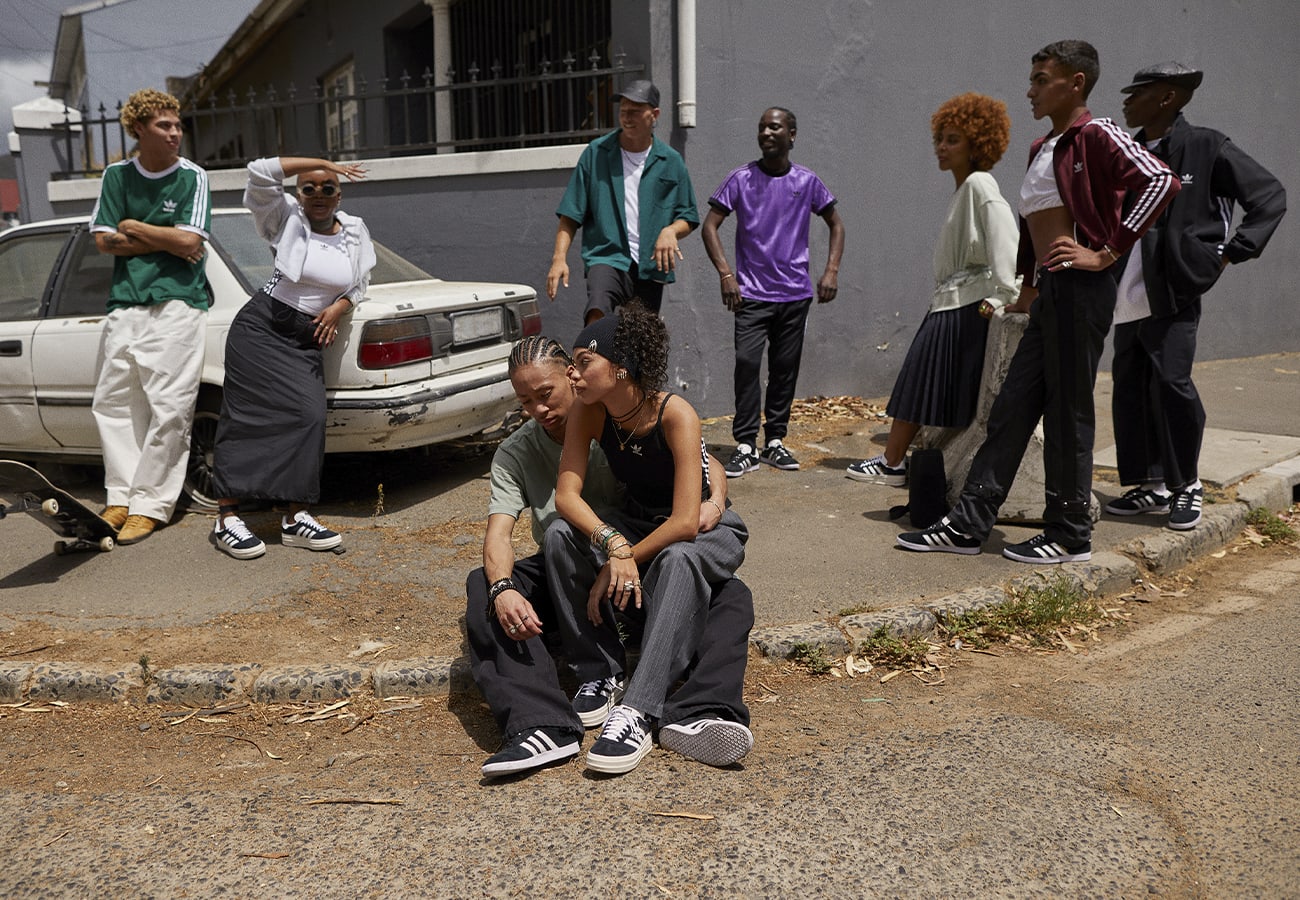 Stay Updated
Be the first to know all about stories, launches and events.