Through The Eyes Of The Fans: Lena Oberdorf
Some may argue it takes a midfielder years to master their craft, but Lena Oberdorf is the exception to that rule. Just 21-years-old yet born for football's biggest stage.
With the ball at her feet, Lena runs the show. Her passes aren't just hits, they're signed, sealed and delivered to her teammates. Leaving no blade of grass uncovered. Even in her own words, she's wise beyond her years: "I don't recognise I'm 20. I feel when I'm on the pitch that people see a 28-year-old player."
And those that have followed Lena from the start want you to know that this wonderkid isn't just the future, she's taking over here and now. Starting with this summer's FIFA Women's World Cup 2023™.
"With Lena, the future couldn't be in safer hands"
- Kevin, Munich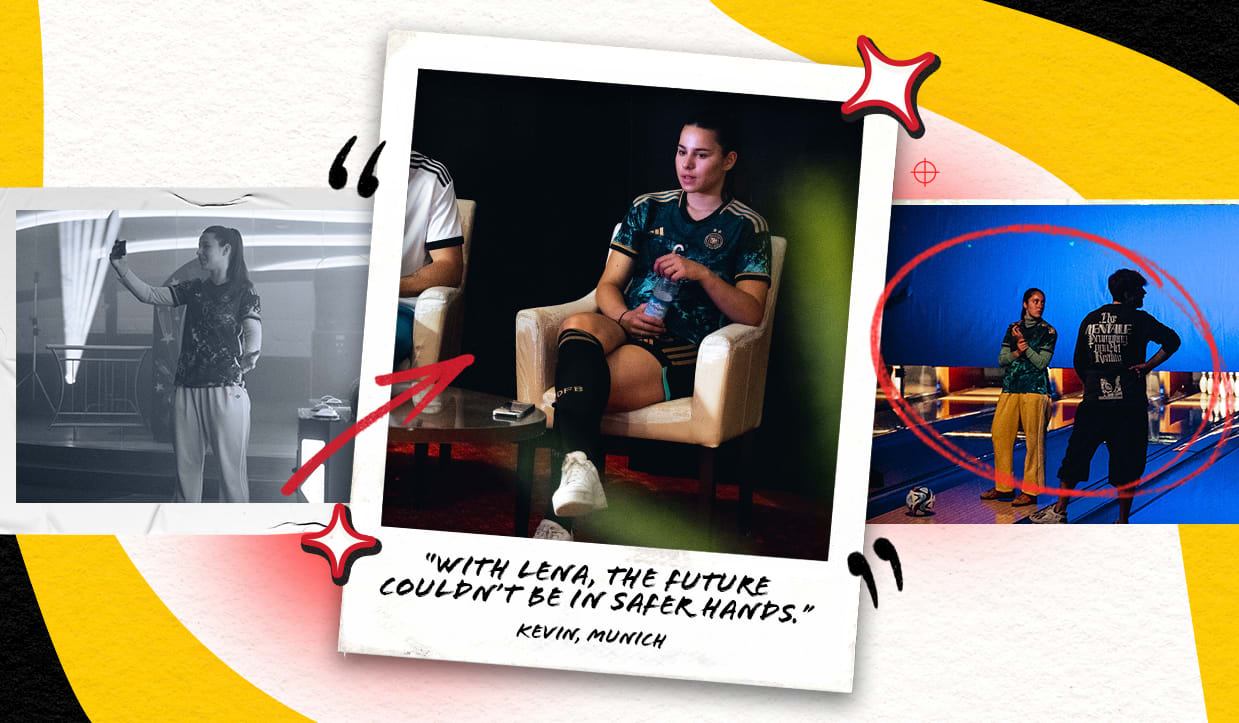 When a player celebrates those same tackles just like a goal, you know you've got a winner amongst your ranks. Someone who understands how the small details contribute to winning the biggest honours. Take her performances at the UEFA Women's EURO 2022™, earning Young Player of the Tournament but playing like a seasoned veteran. Leading by example in a way only a future captain can.
"I'm delighted every time she goes into a duel. It's unusual to celebrate duels in this way, but with Lena Oberdorf, you can't help yourself. Her will to win and one-on-one strength, it's the reason we're all looking forward to the World Cup."
- Kevin, Munich

But for so many, the signs of a player destined for the top were clear even earlier than that.
"16-year-old scoring two goals and controlling the game, It's crazy to think how fast she's grown into the player she is today. That game will forever stick with me."
- Jasmina, Germany

VOICE OF THE FAN: "It was simple from the start. On her German top flight debut, in fact. A few experts already predicted she'd be special, but that was the first time I really thought 'Wow, she's a talent'" - Tiziana, Germany

From making her FIFA Women's World Cup™ debut at 17 – receiving her call-up whilst in school and passing her exams during that very tournament - to adding the first pieces of silverware to her trophy cabinet. The writing was on the wall.
And the influence of her success on the pitch is stretching far beyond the white lines.
"She inspires not only me, but thousands of young girls"
- Tiziana, Germany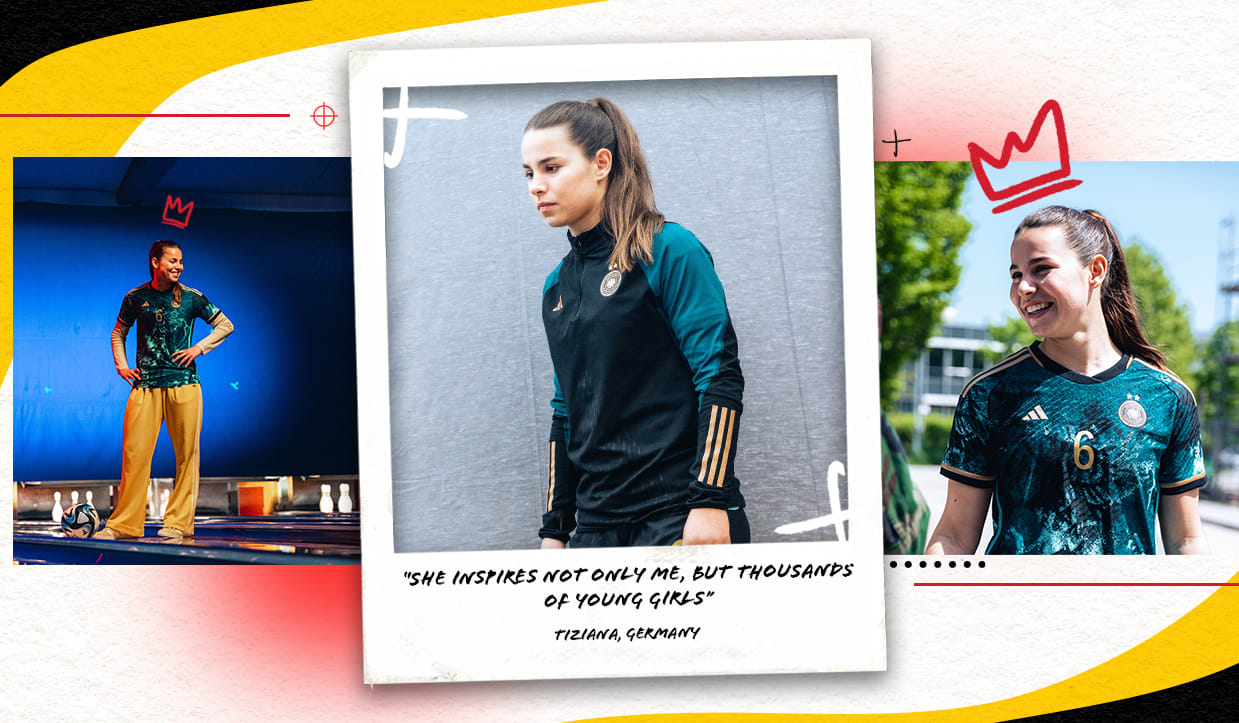 Initial predictions for Lena were that the sky was the limit. But now, her sights are set even higher. Because mastering your craft at just 21 enables you to redefine how your role is played. Inspiring your age mates doesn't just cement your legacy, it can define a generation's."
"Even though she is still so young, she is already facing her third major tournament. She inspires not only me, but thousands of young girls who dream of becoming a pro one day. Her journey is proof of where trusting your talent can lead you in life."
- Janis, Germany

Heading to this year's FIFA Women's World Cup 2023™ with the support of millions cheering on her every move.
Lena Oberdorf is shooting for the stars, just like she's always done.
Stay Updated
Be the first to know all about stories, launches and events.